Professor of French and Linguistics
Mailing address: 442 Burrowes Bldg. University Park, PA 16802-6203 Office address: 343 Burrowes Bldg.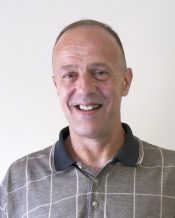 Fields
Syntactic Theory, Semantic Theory, Romance Linguistics
Education
Ph.D., University of Southern California
Professional Bio
Marc Authier is a theoretical linguist whose primary area of research is syntactic theory with special reference to French constructs. He also has secondary interests in Formal semantics and mathematical logic. He has published extensively on the topics of clausal structure, implicit arguments, polarity, quantification, and reference in languages of the Romance and Germanic families.