Teaching Professor of French and Francophone Studies, Director of Undergraduate Studies
French Republic Award: Chevalier/Ordre des Palmes académiques, 2021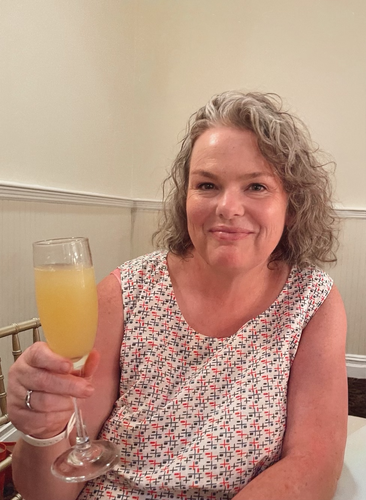 Fields
Foreign Language Pedagogy, French for Special Purposes, Business French & French for Global Health
Education
Ph.D., Brown University, 2004
M.Phil. Brown University, 1996
M.A., University of Georgia, 1992
B.A., University of Minnesota, 1988
Professional Bio
As the Director of the Basic Language Program, McCoy implements the curriculum of French 1-2-3 and mentors the Graduate Teaching Assistants while they teach in the Basic Language Program and beyond.  In addition to these duties, she is the study abroad adviser for undergraduate students interested in studying in a French-speaking countries and the faculty leader of the summer program in Besançon. Her main area of inquiry is Français sur objectifs spécifiques as she is particularly interested in identifying ways of helping students develop workplace proficiency in French.  In her spare time she is an avid knitter, photographer and perennially let-down Minnesota Vikings fan.
Recent Courses:
French 138 (French Culture though Film)
French 202/French 202U (Grammar and Composition)
French 409: French for Professional Purposes
French 440/581 (Theory and Techniques of Teaching French).
French 497: French for Global Health
Publications:
Parlons Affaires: Initiation au français économique et commercial (Cengage, 2014).
"French and Francophone Studies at Penn State: Curricular Strategies," with Kathryn Grossman, French Review 86.6 (May 2013: 1113–21).
French Crossword Puzzles for Practice and Fun (French Edition), Dover Press, January 2012.
501 Essential French Verbs (Dover Langauge Guides), Dover Press, April 2011.
2001 Most Useful French Words (Dover Language Guides), Dover Press, February 2011.
1001 Easy French Phrases (Dover Language Guides), Dover Press, December 2010.